Ready to get started on your renovation project? 
Follow our 5 easy steps:
Step 1: Contact us
Give us a call, send us an email, or fill out the form on our contact page.
519-850-7830
Step 2: Millennium's first visit to your home 
Lead designer, Mark Vaandering has more than 25+ years of residential design experience and will work with you to visualize your renovation. During this meeting Mark will perform a needs assessment to discuss your goals and inspirations for this renovation. Expect to answer questions about your lifestyle, likes and dislikes, short and long term plans, etc.
Step 3: Follow-up phone call 
If you are ready to move forward with the renovation you must contact Millennium and schedule a second meeting. If you don't follow up with Millennium after your first visit we will expect that you're not interested in continuing.
Step 4: Second meeting with Mark
At this step, you and Mark will discuss the design, scheduling, an estimated budget, preliminary specifications, and all the nitty-gritty renovation details. It is in this meeting where you will get a true sense of what you can do with your home. We will work with you to refine your vision until we have the optimal design for you and your family.
Step 5: Contract signing 
Once the preliminary designs are complete and we have agreed to a budget for the project, we will sign the contract. This agreement lays out our responsibilities and yours; it will include drawings, specifications and a schedule of work for your project. The formal, scaled drawings and engineering specs are then submitted to the city for a building permit (if required). These formalities are important to us because it ensures that you have a comfortable, transparent renovation experience. Once the contract is signed we will send in the crew!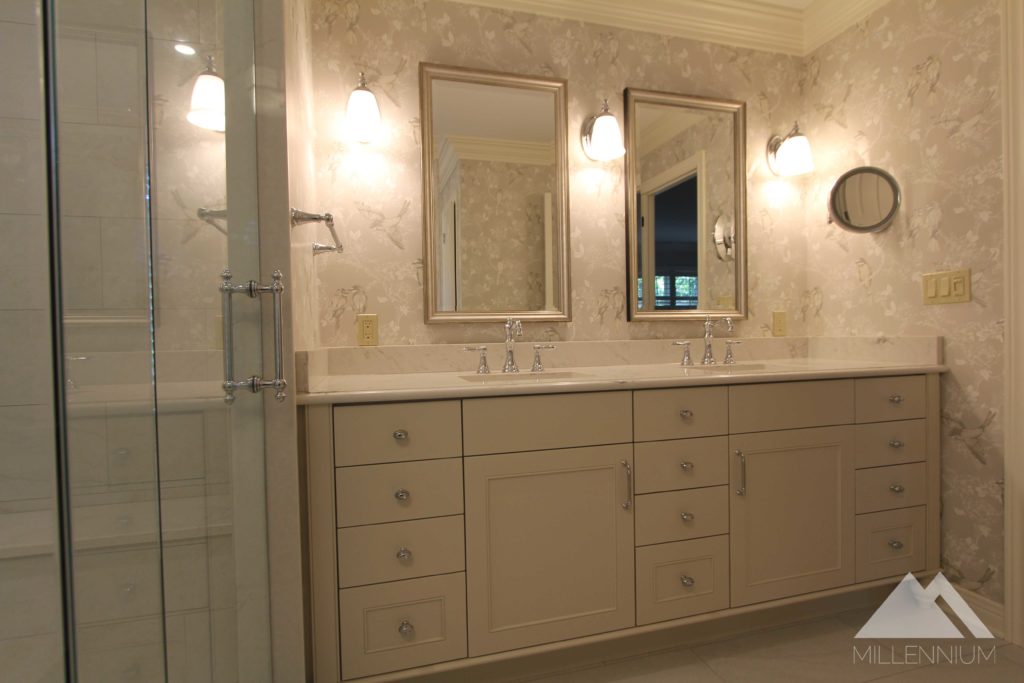 The design does not end here as Mark will continue to meet with you throughout your project to help you make selections and answer design questions. We can meet with you at our suppliers' showrooms or we can bring you samples selected specifically for your project for you to select from.
One of the most important elements of construction is your continued participation and communication throughout the process. We use an internal software project management program, Buildertrend to help streamline your experience. Buildertrend helps consolidate all of the layers of information involved in construction and gives you access to an online portal so you can receive updates on your renovation in real-time, including 24-hour access to documents, drawings, contracts, change orders, etc. You can expect daily photo updates, as well as constant and streamlined communication between our carpenters, project managers, designers and you.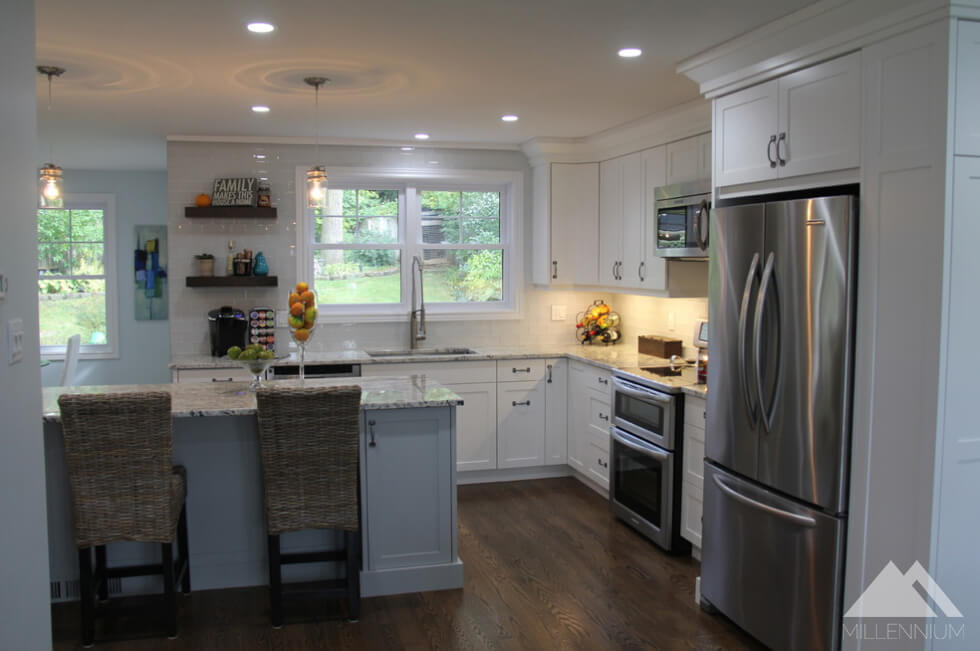 Millennium is BCIN certified with the Ministry of Housing for residential design and we work with renowned engineers who can work with any design you can conceptualize! This means we can do all of our drawings in-house and you don't have to worry about hiring designers or architects. We do everything properly, formally and with the correct permits.
Millennium is also a registered custom home builder with Tarion's New Home Warranty Program, which certifies us to build new homes in Ontario. Being a licensed Tarion builder is required by law and ultimately provides protection for homeowners and contractors. Read more about Ontario New Home Building Requirements at tarion.com.