Just in case you're wondering, millwork encompasses all of our custom made wood pieces designed specifically for a particular space. We have the ability to design and create just about anything you can imagine. We build entirely custom cabinets to fit into all of the nooks and corners, odd lengths and unique spaces in your home. Whether you're trying to overcome small spaces or awkward angles in your bathroom; replicate that photo you found online; match an existing piece in your home; or looking for the perfect island for your new kitchen addition? We've got it covered. Think kitchen cabinets, vanities, mudroom cabinetry, media cabinets, fireplace mantles, closet cabinets, wood tabletops, wine racks, etc. We believe millwork is an integral part of the construction process because it takes your renovation from "something new" to "my dream room."  
Let our crew of incredible craftsmen create and build your kitchen, vanity, media cabinet or whatever you might imagine.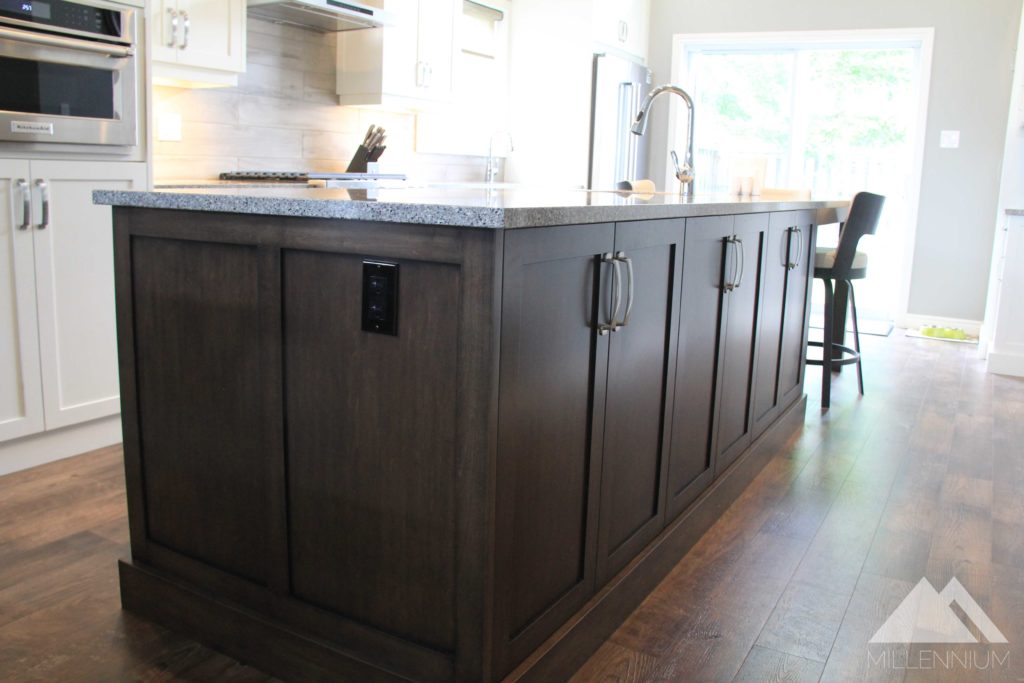 We build the highest quality cabinets in the city. Providing precise and professional millwork is extremely important to us. Our mission is to provide you with beautiful custom cabinetry that will last generations and is built to impress!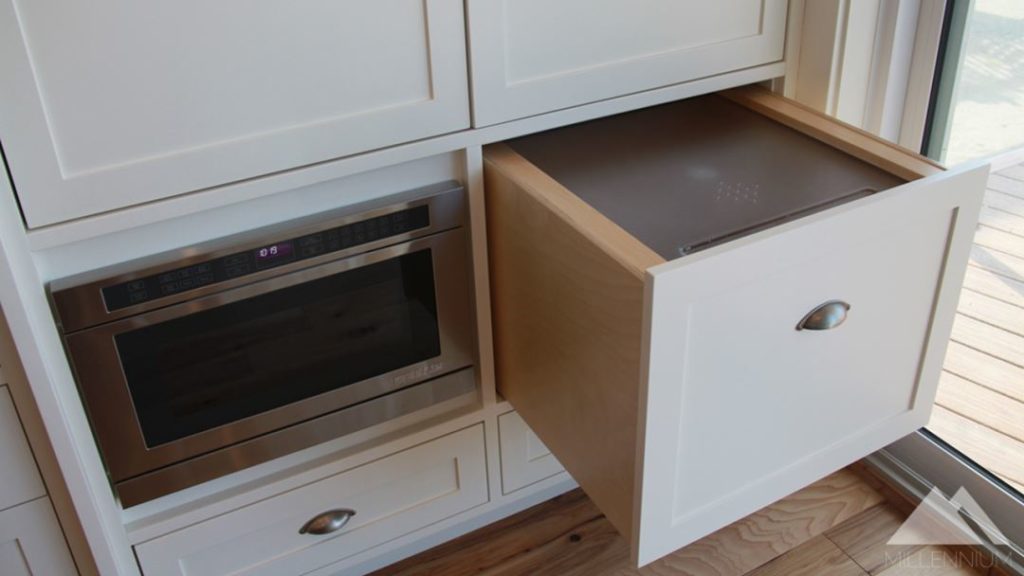 We build cabinets out of a plywood core, which is an extremely longlasting manufactured wood product. It's also more environmentally-friendly than the cheaper melamine products (built for mass production) because there is much less off-gassing in the production of plywood. Our drawer boxes are built with birch plywood giving your drawers strength and the beautiful wood-grain look.